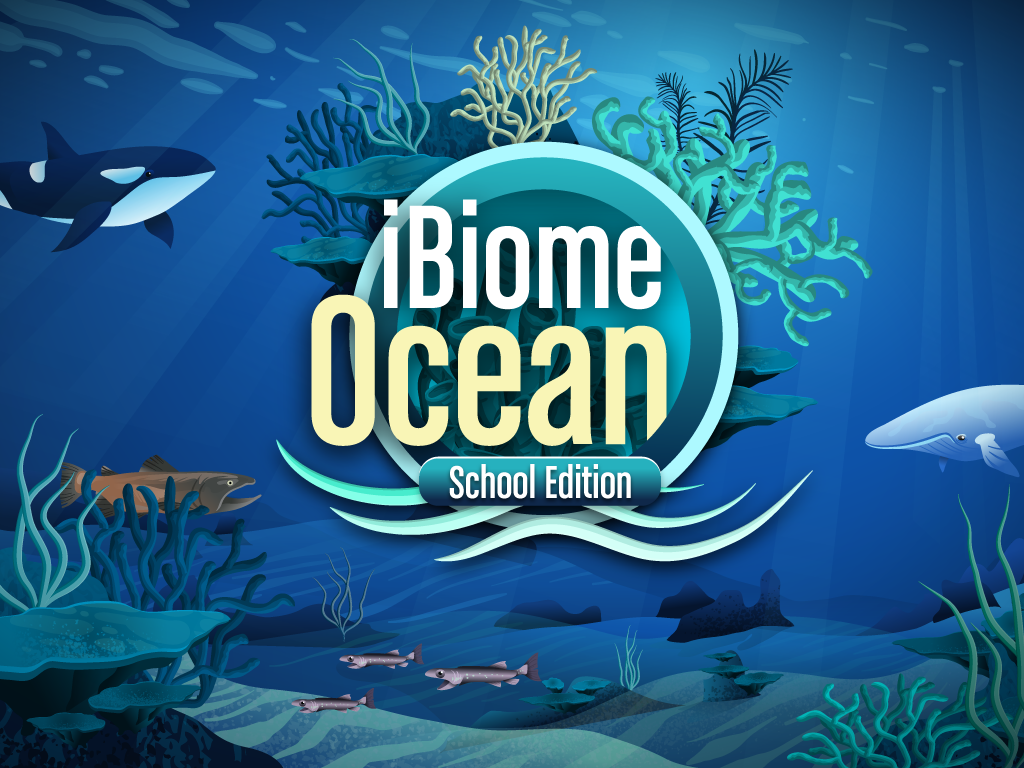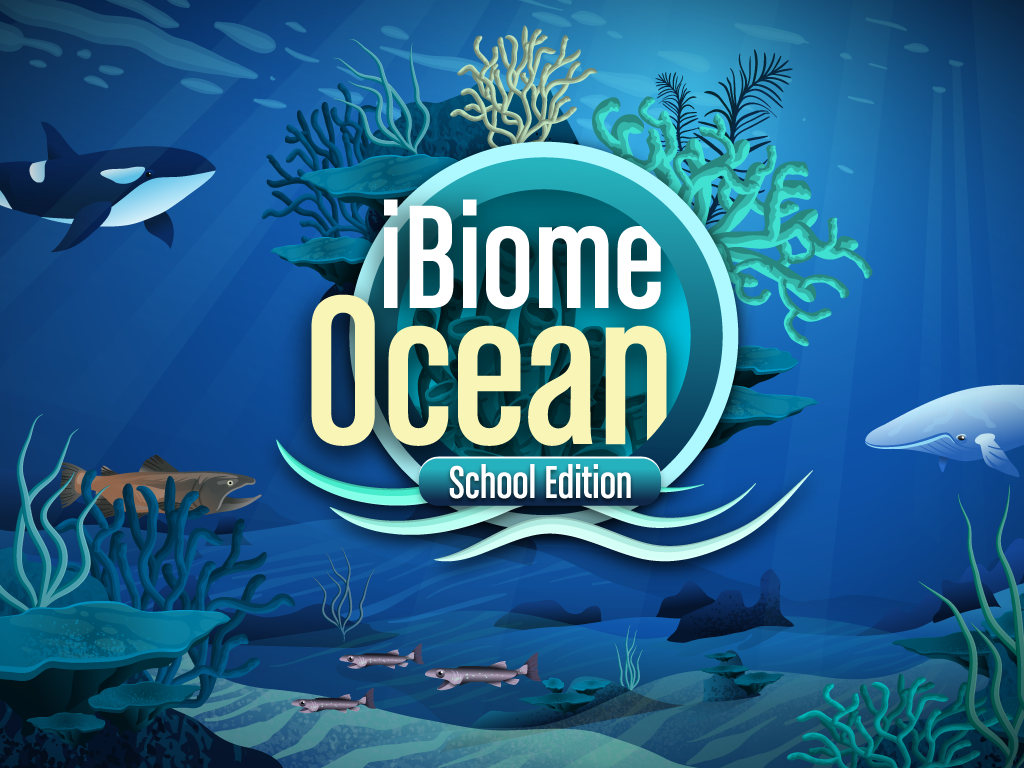 What is iBiome-Ocean: School Edition?
iBiome-Ocean is a multi-award winning educational game and app, sequel to iBiome-Wetland.
iBiome-Ocean: School Edition was created specifically for classroom use, with additional features recommended by teachers. 
This teacher-approved resource helps students:
Explore the natural balance of ocean habitats and celebrate the rich diversity of sea life
Build everyday items and unlock interactive stories about how human behavior impacts oceans though the "Ocean and Us" feature
Learn how items that make our lives easier contribute to plastic pollution, ocean acidity and overfishing
What do teachers think?
"My students really enjoyed playing, but more importantly, came away with a much greater understanding of the world's oceans." - Mike Farley, Gr 7 science teacher at University of Toronto Schools, Ontario
"iBiome-Ocean allowed my students to discover how food chains and webs work because they could manipulate them using what they read in their science textbooks.  I have taught for 38 years, and this is one of the best products to teach ecology that I have used. It teaches students the phenomena of real-life food webs." - Bill Brooks, Gr 6 science teacher at Eastshore Elementary School, California
"The iBiome games bring the science curriculum to life!  Building food chains and observing changes in food chains as species are added to each dome really helped my students understand ecosystem interactions. While playing, the children often comment on loving the scientist, they marvel at pictures of the real-life organisms, and are proud of themselves after completing a dome.  The iBiome games are a fun addition to my science classroom." - Graziella Sadler, Gr 3 science teacher at Richmond Hill Montessori & Elementary Private School, Ontario
How does this game align with Common Core Standards and Next Generation Science Standards?
Learn about ecosystem interactions and dynamics, providing a foundation for future biological concepts
Establish strong scientific reading skills at a Grade 6-8 level
Fulfill Common Core Standards and Next Generation Science Standards