ALIGNS WITH CURRICULAR STANDARDS
For Canadian Science Curricula
iBiome series aligns with Common Core Standards and Next Generation Science Standards.
Help your students establish strong scientific reading skills at a grade 3-8 level.
Introduce your students to ecosystem interaction and dynamics to provide a foundation for future biological concepts.
Focus on Ecosystems: Interactions, Energy, and Dynamics curriculum.
Common Core Standards
RST.6-8.3 Follow precisely a multistep procedure when carrying out experiments, taking measurements, or performing technical tasks.
RST.6-8.10By the end of grade 8, read and comprehend science/technical texts in the grades 6–8 text complexity band independently and proficiently.
CCSS.ELA-Literacy.RST.6-8.8 Distinguish among facts, reasoned judgment based on research findings, and speculation in a text.
CCSS.ELA-Literacy.RST.6-8.7 Integrate quantitative or technical information expressed in words in a text with a version of that information expressed visually (e.g., in a flowchart, diagram, model, graph, or table).
CCSS.ELA-Literacy.RST.6-8.4 Determine the meaning of symbols, key terms, and other domain-specific words and phrases as they are used in a specific scientific or technical context relevant to grades 6–8 texts and topics.
CCSS.ELA-Literacy.RI.5.2 Determine two or more main ideas of a text and explain how they are supported by key details; summarize the text.
How Educators Use iBiome Series
Environmental Education
"Content and focus on ecosystem relationships bridging with human impact"
"Manipulation of the ecosystem is not something we are able to do in the field without something like the games"
"Love the pollution aspect, hands-on with technology always captures the students' attention& engages them"
"Brings an understanding of the environmental impact of humans"
"Perfect for ecosystem unit on sustainability"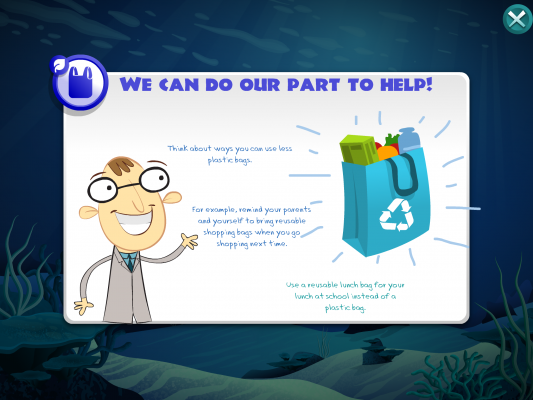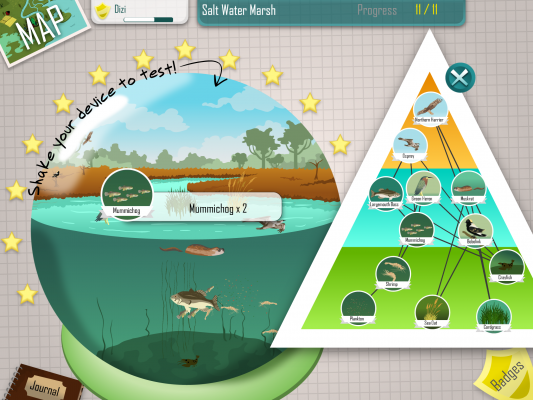 STEM Programs
"Help students have another exposure to the science of Biodomes"
"Understanding food chains/food webs"
"Help my students learn the complexities of biodiversity that is difficult to replicate"
"Gives them hands-on practice! To better understand abstract predator/prey foodweb/chain"
"Help students understand more about ecosystems and food webs"
Flipped Classroom
"Engagement, matches students' attention span, interest"
"A way for kids to show what they've learned and present their knowledge in a fun, interactive way"
"Do what can't be done in classroom. Students learn through investigation"
"Bring ecology to life"
"Give an engaging piece to a topic that can be difficult to bring a hands on aspect to a regular classroom"
"Active learning! Fun!"